Positive results presented of the VISION trial
Published on: June 6, 2021
During the virtual ASCO 2021 meeting, the highly anticipated results of the phase III study with radioligand therapy 177Lu-PSMA-617 in patients with advanced prostate cancer (VISION trial) were presented.
The use of 177Lu-PSMA-617 significantly improved radiographic PFS versus standard-of-care alone (median rPFS, 8.7 vs 3.4 months; HR, 0.40 [99.2% CI: 0.29, 0.57]; p < 0.001, one-sided) and  significantly improved versus SOC alone (median OS, 15.3 vs 11.3 months; HR, 0.62 [95% CI: 0.52, 0.74]; p < 0.001, one-sided).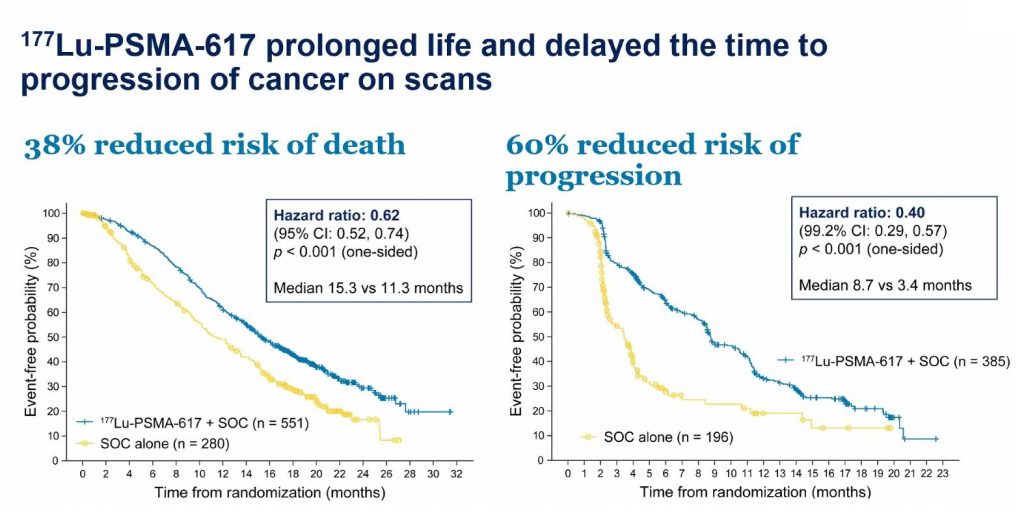 177Lu-PSMA-617 plus SOC treatment is a well-tolerated regimen that improves rPFS and prolongs OS compared with SOC alone in men with advanced-stage PSMA-positive mCRPC, supporting its adoption as a standard of care.